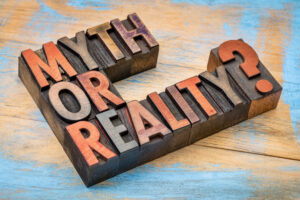 An important part of the home-buying process is the home inspection. Typically, home buyers hire a professional home inspector to look over the house in detail and essentially give it a report card, such that the buyer knows exactly what they're getting if and when they decide to sign the papers and buy the house.
What are some home inspection myths that you should ignore?
Inspection Vs Appraisals
Some people think that a home inspection is the same as a home appraisal. That's a myth you should ignore. A home inspection is looking at the safety of a home. A home appraisal is looking at the value of a home– on behalf of a lending institution.
Buying Evaluations
Are home inspectors going to advise you on whether to buy the house or not? That's another myth to ignore, because inspectors are impartial. They're there to tell you about functioning portions of the house rather than whether you should buy it or not.
Analysis by Paralysis
There's the myth that inspectors can find every single thing wrong with a house upon inspection. Well, the reality is that inspectors can find issues, but may not find every single issue because they don't have X-ray vision and they cannot check every single nook and cranny of a house. Remember, inspectors are guests in a home, so they can't just do whatever they want. Yes, they can use tools to look for issues, but it's not like they can put a hole in the wall or rip things up, so there are some limits to what they are allowed to do.
Home Inspections as a Necessity
Have you heard the myth that buyers shouldn't be at the home inspection? Ignore that. It's a very good idea for buyers to be at the inspection. It's also okay for buyers to ask the inspector questions. The inspector is allowed to share advice and maintenance tips about the issues he or she finds.
Finally, there's the myth that brand new homes don't need to be inspected. After all, they're brand new so what could be wrong with them, right? Wrong. Brand new homes should be inspected.
Cornerstone Home Inspections of Warren, New Jersey, can inspect a house you're thinking of buying— please call 1-800-648-6187 to discuss your situation today!