Many homebuyers are intrigued by the idea of purchasing a home that has a pool. While pools aren't for everyone, there are plenty of people who would love to have a pool. But before you buy a home with a pool in the backyard, you should have a pool inspection done to make sure that you know exactly what you are getting into with a pool. It could help save you from encountering a huge headache down the road.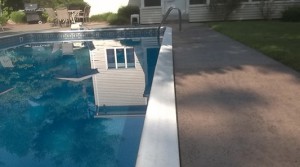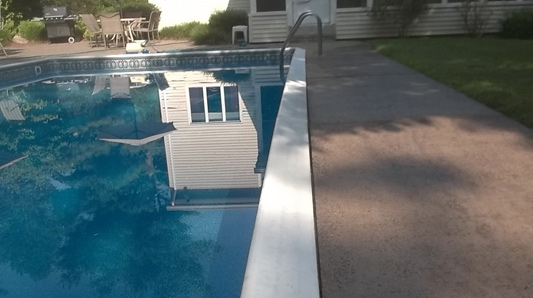 A pool might look like it's in great condition, but there is a lot of equipment behind the scenes that is used to keep the pool up and running. From a pump that keeps the water in the pool circulating to a filter that cleans the water to a heater that heats the water up when it's cold outside, you should have an inspector run the equipment and check to see that it's all in good working order. You would be surprised by how many people skip this step and then turn on their new pool for the first time only to find that something needs to be repaired.
You should also have an inspector take a close look at the deck surface surrounding the pool, the safety cover for the pool, and any hardware that is used to attach diving boards, slides, and more to the ground. Additionally, an inspector should conduct a pressure test to locate any possible leaks in the plumbing system for your pool. You will need a qualified inspector with lots of experience to do this since it can sometimes be tough to track down leaks. At the end of the inspection, the inspector should be able to provide you with a detailed report about what issues will need to be deal with right away and what issues you will need to look out for in the future.
You shouldn't buy a house with a pool without having a pool inspection done. Cornerstone Home Inspections can check everything from the pool itself to the pool equipment to the pool fencing that surrounds your property to make sure there are no major issues with anything. Call us at 800-648-6187 today to schedule a pool inspection.