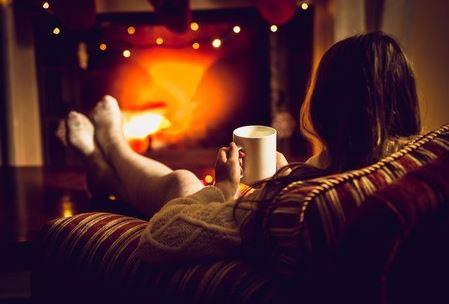 There's nothing quite like settling down with a good book and a cup of coffee, or a few friends and some glasses of wine, in front of a beautifully roaring fire. Since the end of the hot and sticky summer months are in sight for those of us in the Northeast and Mid-Atlantic area of the country, we can now start to look forward to some cozy fall and winter days! However, we won't be able to enjoy the fireplace if it's not properly inspected before the colder months arrive.
Routine Maintenance is Vital to Keeping Fireplaces in Good Shape
Fireplaces and chimneys can be wonderful focal points for your home, but if they're not properly cared for, they can end up causing a lot of issues and costing you a fortune. According to Home Advisor, the sturdy fireplace and chimney that you're looking at was likely lain with stone, and so the structure itself is probably very sturdy. But the problem is, the fireplace and chimney aren't just pieces of façade at your home: they're an integral part of the home's heating mechanism, which means that chimney problems are often bad news.
The absolute worst case-scenarios when it comes to your fireplace and chimney are fire, carbon monoxide poisoning and chimney failure.
Chimney fires are typically caused by buildup in your chimney. When soot and ash build up inside your chimney, the hot air produced by the fire doesn't have anywhere to go, so it simply sits and collects and heats up the stone and brick around it more and more. Eventually, something combusts and causes a fire to break out. Chimney fires could cause minimal damage, or they could be very destructive to your chimney and home.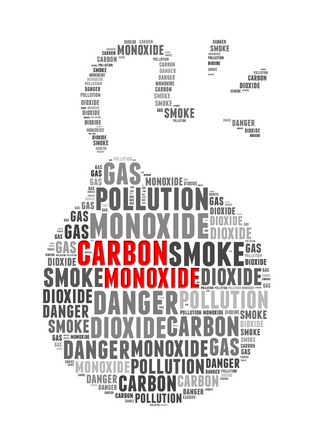 According to the CDC or Center for Disease Control, states that more than 400 Americans each year die from accidental carbon monoxide poisoning, and more than 20,000 visit the hospital. Carbon monoxide is a gas that is caused during a fire. Your fireplace generates carbon monoxide while it is burning wood. If carbon monoxide levels are low, they are not harmful to people, and your fireplace is built to dispel any carbon monoxide that's produced during a fire into the atmosphere, where it can dissipate so that it's no longer harmful to someone's health.
However, chimneys that are blocked or improperly vented could cause carbon monoxide to be pushed into your home instead of out through the chimney, which can be a big problem. The symptoms of CO2 poisoning mimic the flu, so you may not even think there's something wrong if you're not feeling well, but if levels are high, it could lead to vomiting, headaches and even death.
What Does Chimney Failure Mean?
Chimney failure refers to structural issues with your chimney. If you've had a chimney fire, your chimney is at risk for failure. If something is wrong with the foundation of your home, or the chimney was simply built improperly, chimney failure could occur.
These issues do indeed sound dire: but the good news is there's one easy way to prevent all of the chimney issues we mentioned here, plus a ton of other ones. All you need to do is have your chimney and fireplace regularly inspected, at least once per year before the start of the winter season when you'll be regularly using your fireplace.
Fireplace and Chimney Inspections in Warren, NJ
Cornerstone Home Inspections will check your chimney's cap, the condition of the bricks and mortar to prevent failure, and the build up to prevent fire. Plus we'll check the doors on the fireplace, the blower and damper, and more. Our top priority is to make sure that your chimney is in top physical condition, and to make sure that the mechanics of your chimney system are functioning properly.
Contact us today if you have questions about a chimney inspection, or if you're ready to schedule an appointment.