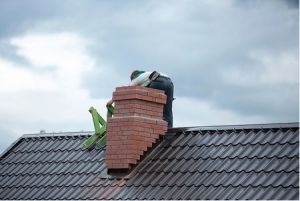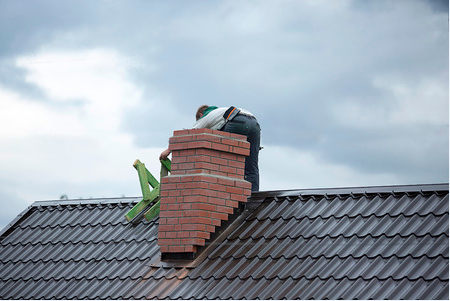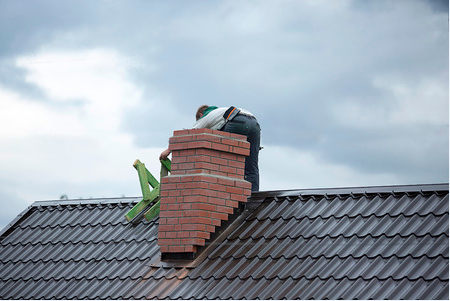 There's no better feeling than cozying up in front of the fireplace on a cold evening. Now that it's fall, the winter will be here before we know it. Before it's officially winter, use this time to start preparing your home for the cold and snow.
Here are a few reasons why you should have your chimney cleaned and inspected before the winter:
How Often Should Your Chimney Be Cleaned?
Your chimney should be inspected once a year. By getting an annual inspection, you can feel confident using your fireplace all winter long, knowing that it can burn safely and efficiently.
A Chimney Cleaning Removes Obstructions and Pests
With every use, your chimney can get clogged up with sticks, leaves, and other lawn debris. When your chimney is not in use over the summer, it's common for animals such as birds, bats, and squirrels to make their homes and nests in your unused chimney. If you don't check your chimney between seasons, and an animal or nest is blocking your flue, it could start a fire.
Preventing Water Damage
Believe it or not, most chimneys are constructed using porous materials. Which, over time, will allow moisture to seep in. As the snow builds and melts throughout the winter, your chimney can experience water damage.
To prevent winter water damage, you should have your chimney cleaned and inspected before the first snowfall of the season.
Cleaning and Inspections Help Avoid Chimney Fires
If it's been a while since your last inspection or cleaning, the buildup in your chimney could cause a small fire. Specifically, wood-burning fireplaces will generate creosote buildup. Creosote is an oily, tar-like substance that is flammable and can start fires in your flue if not cleaned.
Creosote is the leading cause of chimney fires and house fires. It's tough to remove on your own, so make sure you are seeking professional chimney cleaning services!
Contact Cornerstone Home Inspections for Your Chimney Inspection
Whether you need your chimney or fireplace inspected, our experts at Cornerstone Home Inspections are here to help! Learn more about our fireplace inspections and chimney liner inspections online today. When you're ready, give us a call at 973-650-4151 or fill out a contact form.